Event Registration - The WIT Network
We've Got WIT Webinar - Men as Allies Power Panel Discussion
5/9/2023
11:00 AM - 12:00 PM EST
This event has completed.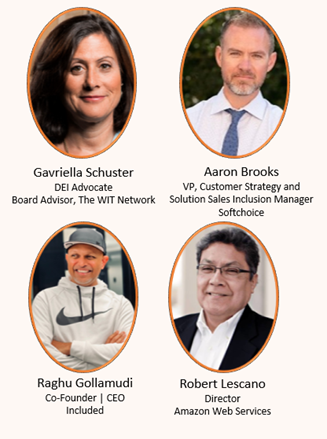 Why do men need to be allies for women in the workplace? Because gender equality is not a women's issue; it's a human issue. Men have a critical role to play in creating a more equitable world, and we need your support and active involvement to make progress.

Having men as allies means being aware of the issues women face and actively working to combat sexism and gender bias. It means speaking up when you see or hear something that is wrong and actively challenging harmful attitudes and behaviors.

Men can also support women in the workplace by advocating for equal pay, promoting diversity and inclusion, and mentoring and sponsoring women to help them advance their careers.

By working together, men and women can create a world where everyone is valued, respected, and given equal opportunities to succeed.



Listen in on this important discussion as Gavriella Schuster continues the conversation with the esteemed panelists from this year's International Women's Day Conference

.
Tuesday, May 9th, 2023
11:00 am - 12:00 pm ET