Event Registration - The WIT Network
WIT Webinar - The Power Of Choice
11/9/20221:00 PM - 2:00 PM
Location: Virtual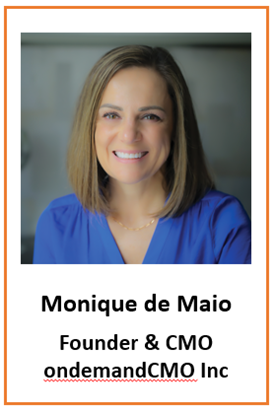 In all responses, in all reactions, in every moment, we HAVE choice. The responses and reactions that we have—and the micro-decisions that we make— create the external narrative that we project about ourselves to others around us. They also shape our macro outcomes. The internal narrative that we have with ourselves about ourselves can either prevent us from achieving our potential, or propel us beyond our wildest expectations. Monique helps you with take-aways to choose more wisely. And if you haven't chosen wisely today, there is always tomorrow. Each day is an opportunity to create the life you want to have, one choice at a time.

In this webinar, you will learn how to:
Take stock of where you are

Identify what is and is not working

Visualize where you want to be

Use what you probably already know to get there!
About Monique: Monique de Maio, MBA, Landmark Education and Brendon Burchard's Performance Academy graduate, is a performance and transformation expert. Monique helps people see their own possibilities—whatever that looks like. As a career marketing veteran (she is CMO and Founder of a 20+ year old marketing consulting firm,
ondemand
CMO
, a B2B marketing consulting firm specializing in tech and tech services), she gets people and companies to find their best 'narratives'.

Monique is a multi-lingual immigrant, a mixed martial arts/karate black belt, a fitness/wellness enthusiast, and a student of performance coaching—fully committed to being a lifelong learner.
​
Wednesday, November 9th, 2022
1:00 - 2:00 p.m. EST