Event Registration - The WIT Network
* REGISTRATION CLOSED* Tech Track Training – Data Science and AI for Business Professionals – Cohort 2
5/4/2023
12:00 PM - 2:00 PM EST
This event has completed.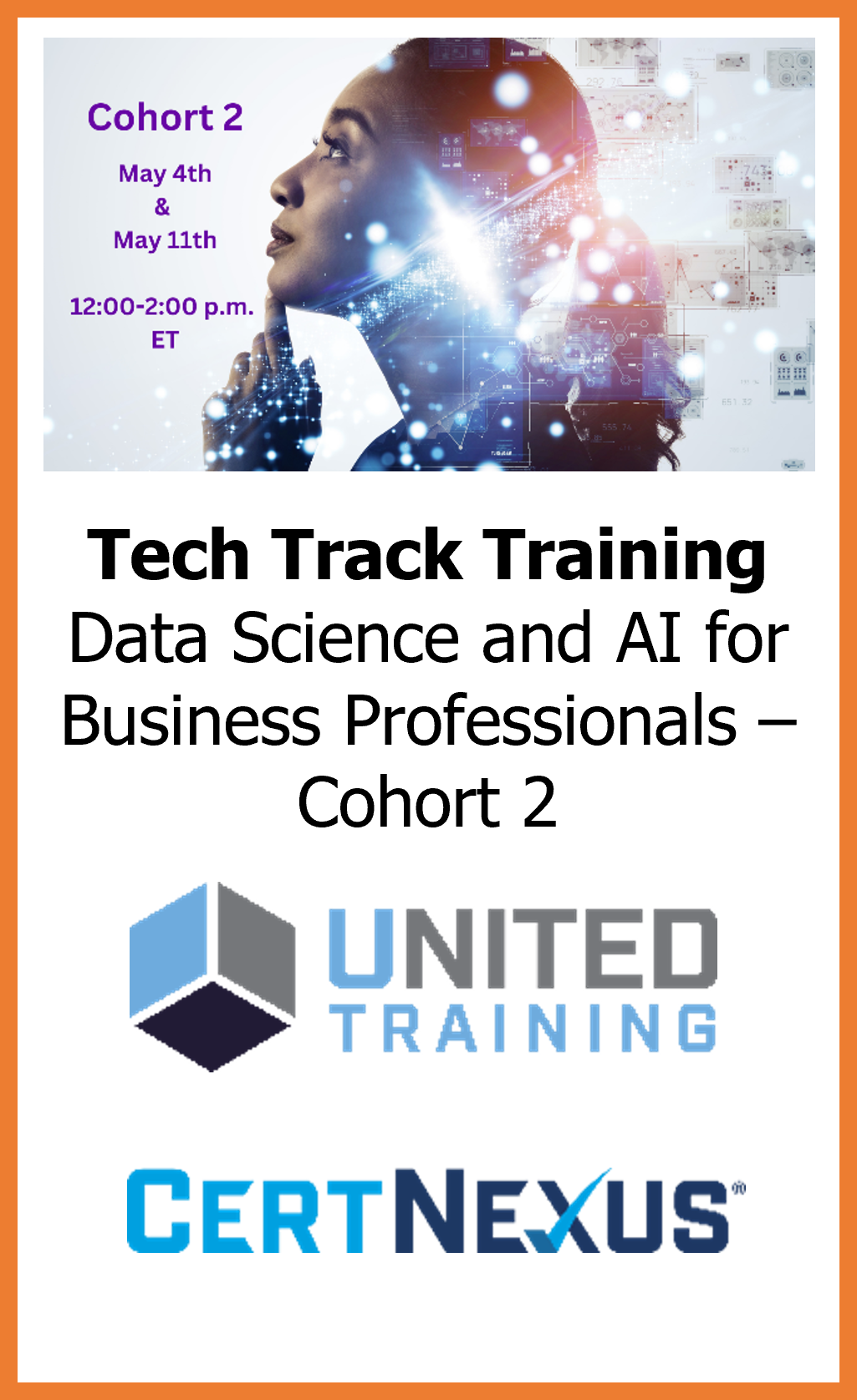 *REGISTRATION CLOSED* Cohort 2 of Tech Track Training - Data Science and AI for Business Professionals

Did you know, according to a survey done by Gartner, 40% of organizations already have thousands of artificial intelligence (AI) models deployed? Data Science and AI are becoming both increasingly more prevalent and more important in industries around the world.

The WIT Network is proudly partnering with United Training and CertNexus to bring you the exclusive Data Science and AI for Business Professionals program. This course will be 2 hours a week for 2 weeks and is designed to peel back the mystery of each of these topics from the lens of a business professional. During this program, we will cover 3 main areas of Data Science and AI:
a fundamental understanding;

information around implementation;

and the impact including benefits and challenges of each topic.
Who should attend?
This program is designed for any member of The WIT Network who wants to learn more about AI and Data Science. It is primarily designed for Managers, Business Leaders, Project Managers, HR Leaders, Marketing and Sales Leaders, Technical Sales Consultants, and other Decision Makers who are interested in growing the business by leveraging the power of AI and through familiarity with concepts surrounding data science.

Time Commitment:
Divided into 2 learning modules, each week will cover 1 topic and will involve 2 hours of training.

Thursdays, May 4th & May 11th, 2023
12:00-2:00 p.m. ET